Websites like Fiverr and Upwork are a great way for small businesses to reach freelancers and cut out the middle man when it comes to hiring for certain types of work that they need completed. In theory, these websites help eliminate the additional costs associated with hiring an agency, since you don't have the labor markup or overhead that typically comes along with engaging an agency. As a tradeoff, you have to do project management and additional leg work corresponding with the freelancer yourself, but most businesses are happy to do that to make up for budget they may not have.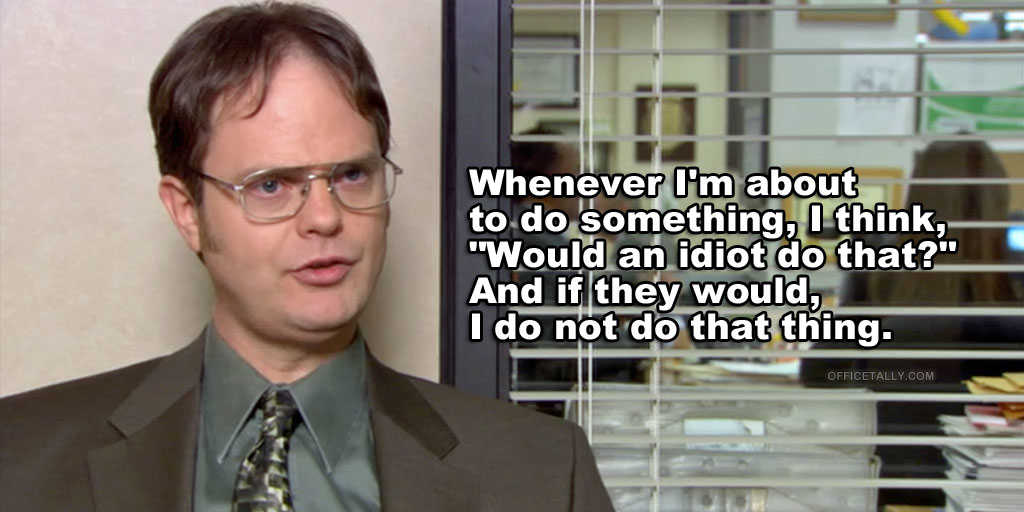 It's important to note that not every experience in Upwork or other web developer freelancing websites is a positive experience. In fact, more often than not, using Upwork developers can be a pretty big risk. We recently took on a project that came from an Upwork developer we lost a prospect to for budget reasons. The prospect resurfaced in the next few months, indicating that they'd selected an Upwork developer and the developer had gotten in over their head, oversold their services and wasn't able to complete the Wordpress project as promised. Now they were out the majority of the initial budget and we have to work inside code that wasn't ours, written by an inexperienced developer.
We don't have egos when it comes to clients that choose other developers, but as a small business ourselves, it's so unfortunate to watch the client pay two developers and then ultimately end up with an inferior project because they don't have the capital to start from scratch. Hiring Upwork web developers is more of a gamble than people realize - and can seem a little like playing roulette.
You've lost the middle man.
While you might be saving a load by managing the project yourself, odds are pretty good you haven't managed a lot of website projects in the past. By saving money on the middle man, you can't forget that you're also losing the middle man.

You're losing project oversight, the accountability of someone else to bother you about content, images, and timelines. You'll often get stuck doing quality assurance testing yourself and may end up with an untested website that is full of errors and bugs as a result.

You hire experts not just to avoid doing the work yourself, but because you have your own business to run or job to do. Taking on the management of an entire website when you don't know exactly what you're doing.
The odds aren't in your favor.
It's very possible that you'll find an incredible developer with the appropriate amount of experience in your industry that can manage a project and craft a vision and rabbit hole into the user experience as effectively as they can write code - but this is not the standard. When it comes to finding developers on Upwork and other web development outsourcing on websites, finding a developer that balances all of these skills that codes with attention to detail without bugs and with the user in mind - it's not an easy task.

We've done a few different write ups on questions to ask when you're interviewing web developers:
Part 1: Interview questions to ask your web developer
Part 2
Part 3

The interview questions above will prepare you well for your interview process with prospective developers for outsourcing.
You have no idea what you're getting.
The freelance world can get a little wild. In theory you know what you're paying for - websites like Upwork and Fiverr have review mechanisms, so at minimum you know that they've been successful before. We've also discussed the importance of requesting referrals and actually contacting those referrals.

Ultimately a developer can list that they have skills in different languages, different CMS platforms and their SEO expertise, but you won't know exactly how much you're missing out on until you delve deeply into the project. No one expects a new website project to go perfectly, but the more skilled and experienced your developer is, the smoother the process will go.
Rather than going straight to Upwork or Fiverr to hire a freelance web developer, consider asking for referrals from trusted friends. If you're a HubSpot user, you can usually ask your HubSpot rep for assistance with this. There is a robust network of professionals that account managers refer out when HubSpot users need assistance with redevelopment of their website.

Alternatively, if you're looking to redesign a website hosted on Wordpress you can search on LinkedIn for prospective Wordpress developers as well.

Don't end up like some of the prospects that come back to us to help bail them out of a sticky situation. While it might seem impossible to get a quality developer with a smaller website budget, it's very possible if you're willing to be patient. By establishing a larger budget that can be broken down over time and extending your timeline for launch, you can sustainably overhaul your website or execute your development project without sacrificing quality.

Just because you're a smaller mid-sized business doesn't mean that you can't access the same resources without a little additional creativity. Vet your developer carefully and be prepared to pay a little extra so you can be situated as well as possible when your new website or project launches.