Black Friday Weekend comes and goes every year and between Black Friday, Small Business Saturday, and Cyber Monday - the opportunity is ripe to have the best weekend in retail that you have all year round. With a record $9.12 Billion spent this Black Friday, we hope that you took the opportunity to get a little piece for yourself. Tell us, how'd you do? Let's talk about your website performance for Black Friday weekend…

So many marketers spend months preparing for this weekend and work overtime trying to send e-mails, execute ads and get the word out about their products and sales to maximize revenue. Managing coupon codes, carefully curating and planning your e-mail blasts, optimizing your products for search and spending a premium on social media and display ads are just some of the tactics that we see online retailers leveraging to increase their sales this weekend.

To say that there are a lot of factors that come into play when it comes to maximizing your sales during the biggest shopping weekend of the year is an understatement. Each of them are incredibly important, as your success during this weekend and the holiday shopping season in general depends on all of them. But there are a few factors that you may not have considered when it comes to your website and Cyber Monday or optimizing your website for online shopping in general.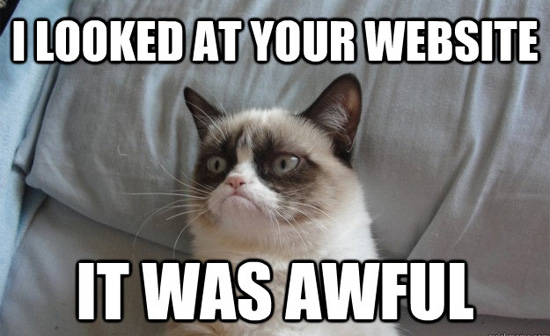 We bring up page speed optimization, conversion optimization and user experience relative to retail sales quite a bit in our conversations with clients old and new. But so many fail to account for site performance in all of the rush to promote and get as many people to their website as possible. To optimize your site performance for Black Friday weekend, here are our best tips:
Dig Deep into Page Load Speed
From image size to video size to all of the scripts that you're running - the factors bogging down your page load speed are usually small things that stack up over time as you add content, pages and features. For retail customers we usually see issues with slow loading catalogs, images and videos that bog things down.

A bogged down website doesn't do great things for your bounce rate. Google found that websites whose load times go from 1-3 seconds bounce rate increase probability goes up 32%. And that only gets worse as the load speed goes up. A website whose load speed increases from 1 to 5 seconds has a 90% chance of bounce rate increase.

Page speed optimization is not just an opportunity to optimize sales, but a requirement moving forward. User expectations are increasing too, and across the board for mobile websites the average time It takes to fully load a mobile landing page has dropped by seven seconds.

Bottom line? Reduce your page load time and you'll do wonders for keeping people on your website and converting those prospects into sales.
Boost Conversion Rates with Mega Menus
We are *huge* proponents of mega menus, particularly for organizations that have a lot of information that users need to parse and access quickly and that couldn't be more true than for retail brands. Companies like GameStop, Home Depot, Wayfair, Best Buy, and even Amazon are constantly testing different versions of mega menus. This allows them to better cater to the complex product offerings, deals and specials they have and optimize conversions by making their information simpler to access.

A mega menu is an expandable menu that allows the user to display a two-dimensional drop-down layout. It usually consists of multiple categories and products associated with those categories along with frequently purchased items, links, and graphics promoting special deals and promotions.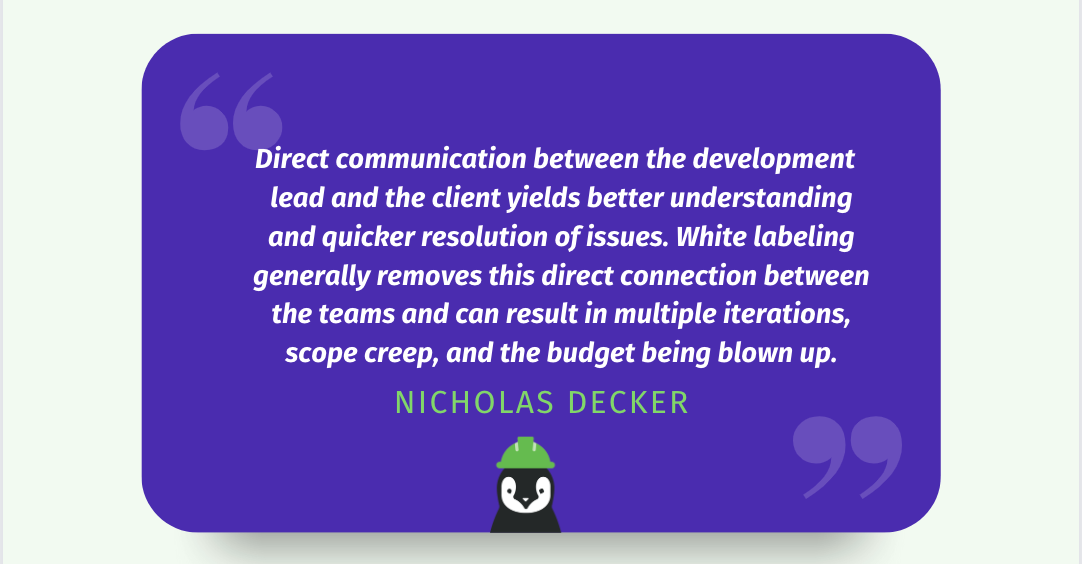 Mega menus are a great way to circumvent impatient customers that might be sensitive to load times when clicking through a website to find the information they're looking for. They offer a centralized place to see your offerings, which helps avoid user frustration. When a shopper can find everything they're looking for and understand the depth of your offerings without having to click through to multiple pages on your website, it instantly qualifies your traffic and makes for a better user experience every single time.
Take a good hard look at your User Experience
We've talked about them before, but we can't stress enough the importance of user experience. A Mega menu or page speed optimization will get you started, but as most marketers know, user experience is an ever-evolving process that requires continuous tweaking and feedback. It goes beyond the standard A-B testing and gets deep into how design draws the eyes or how the color of a button or well-placed sale banner can totally change the game.

Take a look at heat maps, create user experience surveys and do whatever you can to really dig into the intelligence of how every aspect of your website is performing.

Microsoft Clarity is a great (and FREE!) tool that we've been testing out recently to help us dig into user sessions and understand a little more about how users are navigating websites. Hot Jar and Lucky Orange are also great tools. If you're still in the design phase of your landing page and want feedback pre-launch (this is great for all your campaign planning for next year!) Attention Insight is a great paid tool that pulls from AI to predict user behavior and understand how your layout and design will impact user behavior.
Related: 5 Website Optimization Tools to Boost Conversions

If the personal inundation you received from retail brands in your e-mail inbox and text stream this weekend isn't indication enough, we're here to tell you: competition is heating up for the attention and wallets of your customers and prospects. It is absolutely critical not only that you take the steps you're already taking to maximize marketing budget and get in front of their faces - but once you have their attention, you really need to be positive that your website is helping you seal the deal.

By looking at your site navigation, user sessions, heat maps, and optimizing your page load speed, you can increase your conversion rates significantly and boost sales even more going into the holiday season.

Just because Black Friday Weekend is over doesn't mean that you shouldn't do things now to optimize your site through the holiday shopping season.

Tell us in the comments how you guys did and what you'll be doing better for the rest of the holiday shopping season.